Protect Your Server.
Link moderation made simple. SafeLink protects your server from scam/phishing links, invites, explicit content, and more using our in-house deep scanning algorithm.
Customized Actions
Customize SafeLink to your needs. Choose the types of links you want to delete, and how to punish offenders. We do the heavy lifting so you can get back to growing your community.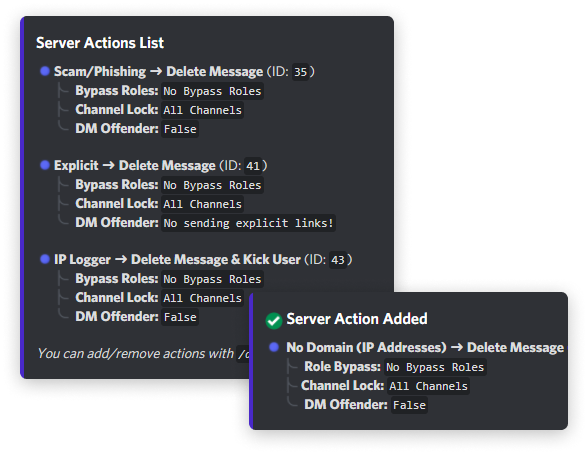 Effortless Logging
Send everything to your preferred logging channel. Browse past incidents and make your moderators jobs easier with highly interactive logs.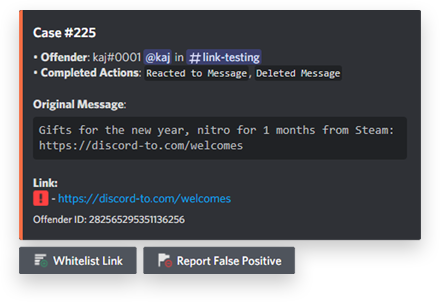 Extend Functionality
Configure your server with simple and powerful configuration options. SafeLink is built for you.

Ready to protect your community?
About
Protecting your server from scam/phishing attacks, malware, explicit content, and more with an advanced deep scanning algorithm.
Authors
Extra
Features
Documentation
Interactive buttons